Rio Grande Credit Union Signs Five Year Extension After Successfully Leveraging Engageware's Employee Knowledge Management Solution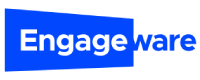 Albuquerque, N.M.-based Rio Grande Credit Union, has extended its contract for five more years to further utilize Engageware's software.
Thank you for using the Press Center on CreditUnions.com! Please be aware that although CreditUnions.com has approved the content you are about to view, the document was uploaded by a third party. Therefore, CreditUnions.com does not claim responsibility for the source of this document.