The mission statement of Bangor Federal Credit Union ($149.9M, Bangor, ME) is to provide a sound, professional, friendly, personalized, and competitive alternative resource for financial services that meet the needs of members.
One area in which this Pine State credit union is meeting the needs of members is home financing. Despite slightly decreasing membership over the past year, the total number of real estate loans funded expanded year-over-year at Bangor FCU.
The credit union's annual real estate loan growth has exceeded 20% every quarter since the second quarter of 2012. As mortgage lending continues to outpace member growth, that drives up real estate penetration. The credit union's real estate penetration expanded 5.51 percentage points annually to 30.65% as of fourth quarter 2017. Over the past five years, Bangor FCU has improved its real estate penetration by 21.22 percentage points from 9.43% at the end of 2012.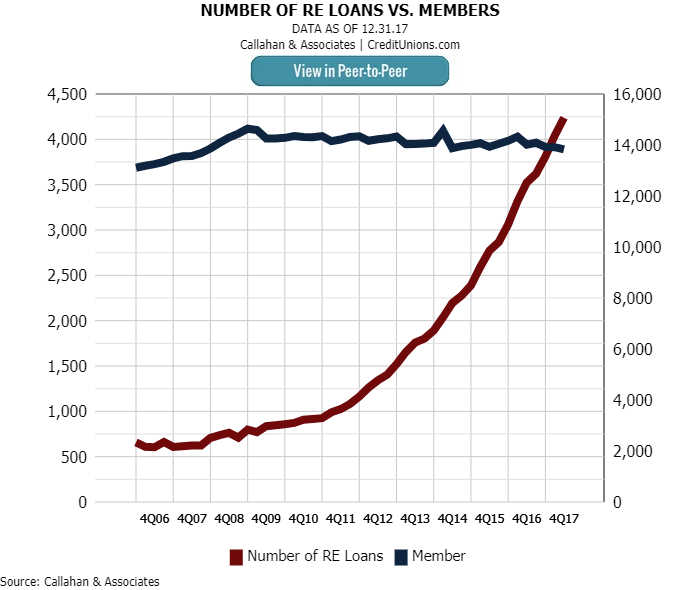 To further meet member need, the credit union leverages CUSOs such as GreenPath Financial Wellness and CU Promise. GreenPath helps members ease financial stress, manage debt, save for the future, make informed financial decisions, and achieve financial goals. The CU Promise Home Loan program provides a variety of loan programs that cater to low-income and first-time homebuyers as well as moderate-to-higher income borrowers. ContentMiddleAd
The concentration of fixed rate first mortgages at Bangor FCU has increased in the past couple of years. In the beginning of 2016, this loan type accounted for 57.7% of the credit union's real estate portfolio. That concentration has grown to 64.3% as of year-end 2017 as fixed rate originations nearly quadrupled from $2.4 million to $9.3 million. The credit union does not sell first mortgages to the secondary market.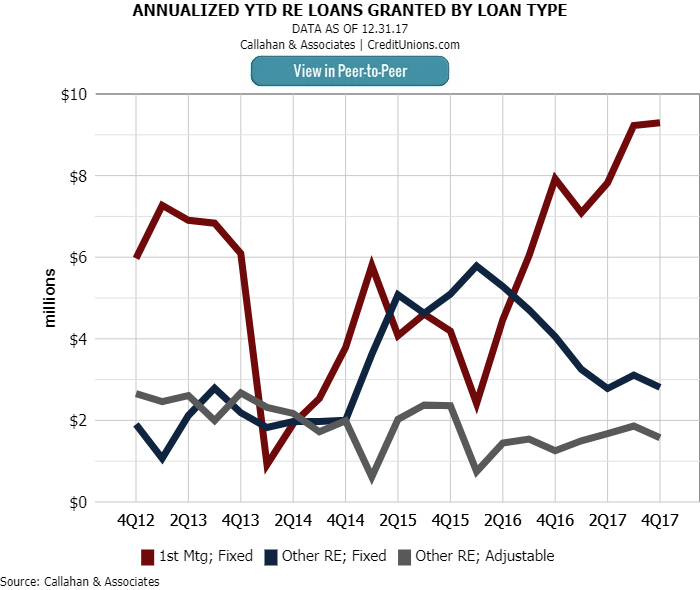 Although Bangor FCU has posted impressive mortgage growth numbers in its efforts to extend credit to members, asset quality has not suffered. To maintain the overall financial health of the organization, any credit union would like to see an inverse relationship between real estate loan growth and real estate loan delinquency. Bangor FCU has posted just that. First mortgage delinquency and other real estate delinquency were both at 0.29% as of fourth quarter 2017. The credit union's delinquency has stayed below industry averages historically, and this year-end data represents a continuation of an improving trend.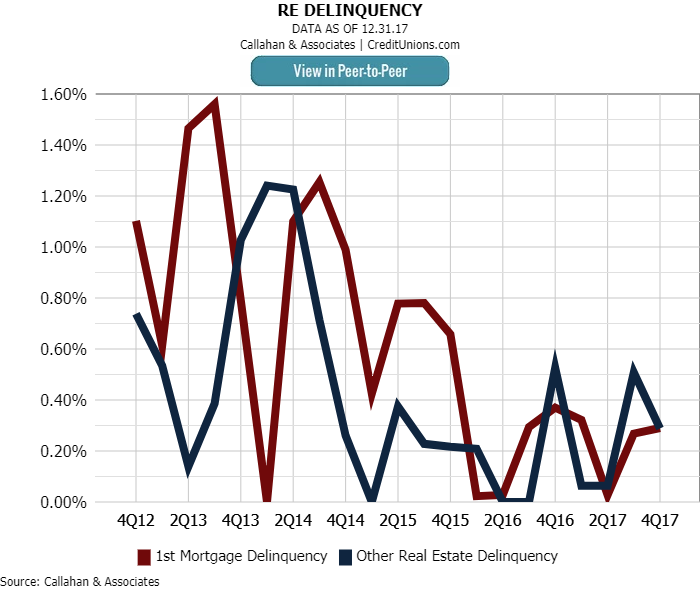 At Bangor FCU, real estate lending leads the way in the credit union's bang-up efforts to meet members' financial needs. CUSO participation has been known to increase performance across the industry, and Bangor FCU's CUSO partnerships are no exception.