The 2018 Super Bowl is d j vu all over again.
This Sunday, the New England Patriots will play the Philadelphia Eagles in a rematch of Super Bowl XXXIX, which the Patriots won 24-21. Back in 2005, the Patriots were seven-point favorites and Paul McCartney was the halftime performer. This year, the Patriots are 5.5-point favorites and Justin Timberlake is slated to perform.
But who will win? As in past years, Callahan uses credit union data to break down the matchup and pick a winner. ContentMiddleAd
Are You Ready For Some Football?
Falcons 0, Patriots 0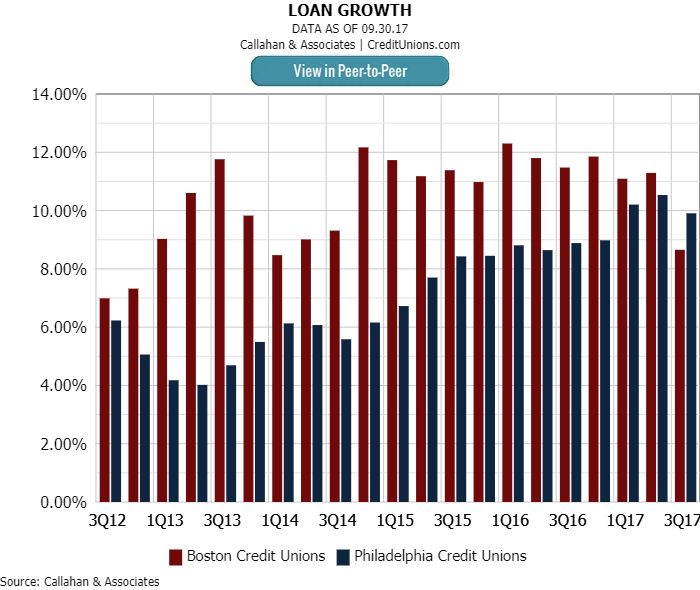 Alhough Boston-area credit unions historically have surpassed their Philly peers in loan growth, as of third quarter 2017, that's no longer the case.
Eagles 1, Patriots 0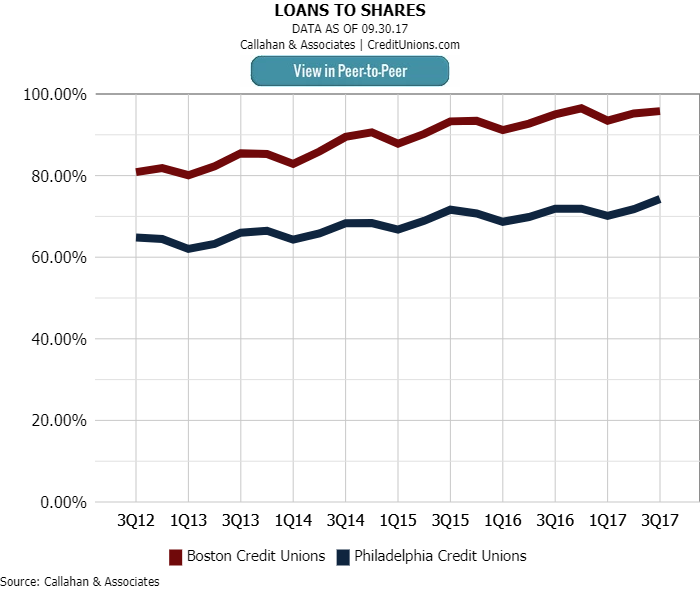 Boston credit unions answer here thanks to a 96% loan-to-share ratio, compared with 74% for Philly credit unions.
Eagles 1, Patriots 1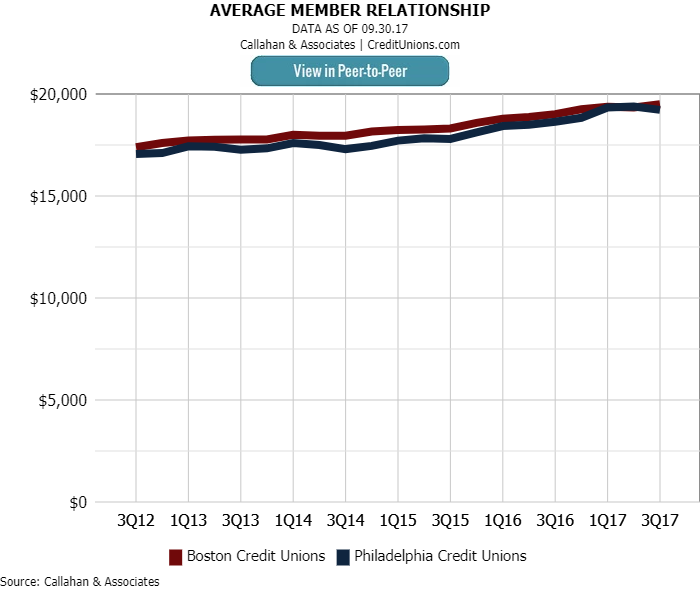 Things get tight here, but credit unions in Boston post an average member relationship that's approximately $250 higher than the average for Philadelphia credit unions.
Eagles 1, Patriots 2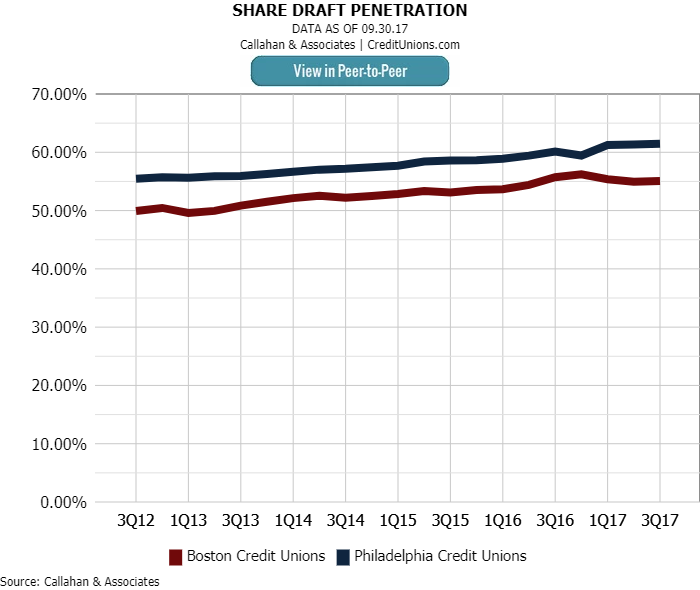 As their loan-to-share ratios might suggest, Philadelphia credit unions best their Boston counterparts in share draft penetration by more than six percentage points.
Eagles 2, Patriots 2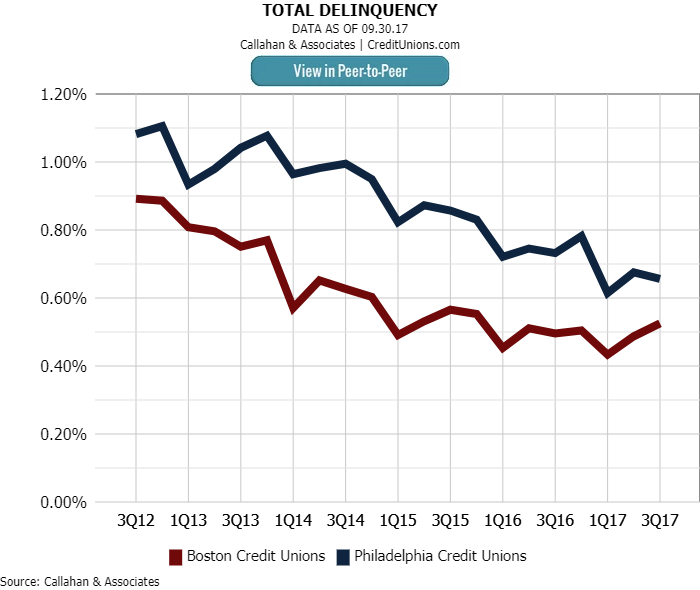 In total delinquency, Beantown credit unions hold a 13 basis-point advantage over credit unions in the City of Brotherly Love.
Eagles 2, Patriots 3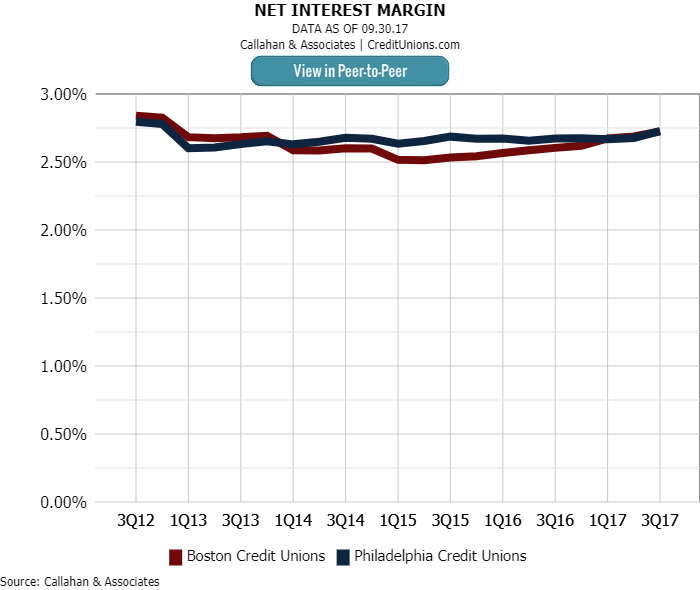 A nail-biter! Philadelphia credit unions hold an advantage of one basis point (2.73% to 2.72%) in net interest margin, setting up a win-or-go-home final metric.
Eagles 3, Patriots 3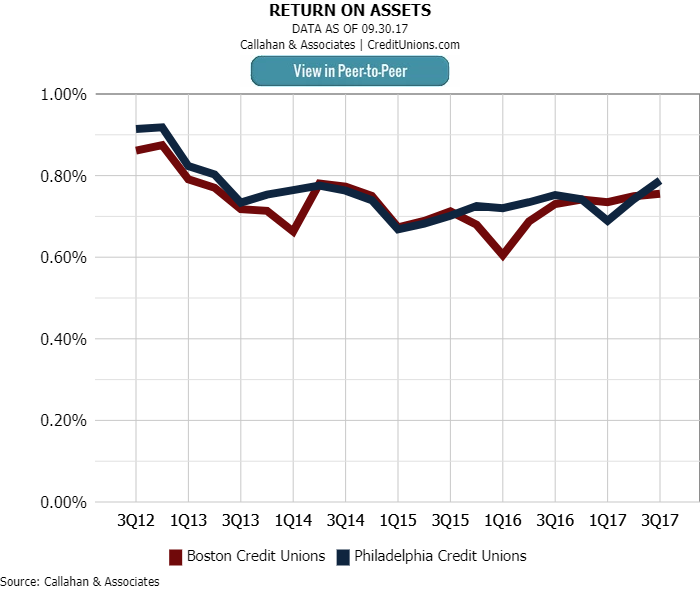 Another metric, another close call. The 0.79% return on assets for Philadelphia credit unions bests the 0.76% for Boston credit unions.
Eagles 4, Patriots 3
The Bottom Line
The Philadelphia Eagles will take down the New England Patriots in Super Bowl LII, although for the second year in a row, Callahan data predicts a close contest.
If you're a Patriots fan looking for optimism, however, focus on the quarterbacks. Patriot QB Tom Brady has started 36 post-season games and thrown for 68 post-season touchdowns. By comparison, Eagle QB Nick Foles has started 42 career games and thrown for 61 career touchdowns. Bet against the Patriots and Tom Brady at your own risk.
But what do you, the CreditUnions.com reader, think? Leave us a comment below telling us who is going to win and why.
And don't forget to check out some of our past predictions:
Callahan Bowl XII: Atlanta Falcons VS New England Patriots
Callahan Bowl XI: Seattle Seahawks VS New England Patriots
Callahan Bowl X: Seattle Seahawks VS Denver Broncos
Callahan Bowl IX: San Francisco 49ers VS Baltimore Ravens
Callahan Bowl VIII: New York Giants VS New England Patriots
Callahan Bowl VII: Pittsburgh Steelers VS Green Bay Packers
Callahan Bowl VI: Indianapolis Colts VS New Orleans Saints
Callahan Bowl V: Chicago Bears VS Indianapolis Colts
Callahan Bowl IV: Seattle Seahawks VS Pittsburgh Steelers
Callahan Bowl III: Philadelphia Eagles VS New England Patriots
Callahan Bowl II: Carolina Panthers VS New England Patriots
Callahan Bowl I: Tampa Bay Buccaneers VS Oakland Raiders