Top-Level Takeaways
Sound Credit Union co-sponsors an annual fintech innovation competition focused on financial tools
True Sky FCU offers resources, space, and coaching for "dream stage" businesses.
MSUFCU turns collaborative ideas into advanced financial technologies.
Whether sponsored by private companies or public institutions, formed through partnerships or built from the ground up, business incubators have become an increasingly popular way to help committed entrepreneurs nurture fledgling companies. For credit unions, incubators offer an avenue to serve local entrepreneurs and connect with tech-savvy, typically younger, new members. In many cases, the business ideas baked in these incubators can turn up the dial on the credit union's own digital member experience.
In the past, CreditUnions.com has shared incubator inspiration from credit unions such as Lake Trust, Coastal, and DCU. Here, three more credit unions demonstrate how different models are serving communities across the Pacific Northwest, Oklahoma, and Michigan.
An Annual Competition
When Nancy Sternitzky arrived at Sound Credit Union ($2.6B, Tacoma, WA) in 2020, the financial institution was struggling with its digital transformation.
"We were looking for a better way to introduce new ideas," says the senior vice president and chief information office of the Evergreen State cooperative.
Two of the credit union's board members are faculty members at the University of Washington, Tacoma, so Sound partnered with UWT's Milgard Center for Business Analytics to create an annual FinTech Incubator Challenge.
"One of the main pillars of our long-term strategy is giving members confidence that they understand what they're doing with their finances," Sternitzky says. Thus, the competition seeks tools that make everyday life more affordable and help consumers make better financial decisions.
The challenge is structured similarly to BECU's FinTech Incubator, which BECU offers in partnership with the University of Washington, Seattle; however, Sound's challenge has two phases.
The initial phase — the FinTech Pitch Competition — is open only to students. Winners of phase one take home $1,000 plus earn the opportunity to present their idea in phase two — the statewide FinTech Incubator Challenge.
Phase two is more formal, with a panel of community leaders, including venture capitalists, judging pitches in 13 different categories, including innovation, usability, feasibility, personal commitment to the business, and community impact. The winner of phase two receives $10,000, a spot in the University of Washington's CoMotion Labs incubator, and access to experts and industry insights at Sound.
Sound isn't looking to earn a specific ROI with the competition, rather, the cooperative s is looking to foster local fintech innovation from conception to execution.
"Our goals with the partnership are to advance student ideas, make a difference in the financial space we're in, and give back to the community," Sternitzky says.
For its part, the credit union gains insight and a new look at lingering challenges, which can be useful for credit union leaders taking a long view.
"Don't expect to discover something brand new that will be immediately useful for your members," Sternitzky advises. "It's more likely you'll get a fresh perspective on something you already know you need to do."
The CIO advises credit unions to seek strong partners that have the existing physical space and operational structure to coach fledgling fintechs. Advanced planning and advertising is also paramount.
"It does take students and entrepreneurs time to come up with a nice pitch," Sternitzky says. "Don't try to slam it into a quarter, and don't have too many restrictions or rules that could limit responses."
Resources To Take Flight
True Sky Federal Credit Union ($872.9M, Oklahoma City, OK) might have launched its Hanger 46 co-working space just a few months ago, but the cooperative already has a second location under construction.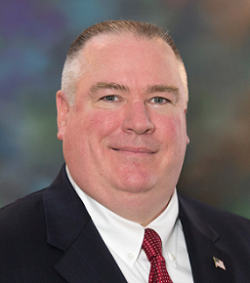 Hangar 46 is the second stage of the credit union's homegrown incubator project. Stage one, the Pre-Flight program, offers entrepreneurs who have been True Sky members for at least one year free space for up to one year within True Sky's operations center.
"We were looking for ways we could help support dream stage businesses with the cost of space and their initial infrastructure needs," says Sean Cahill, president and chief executive officer of True Sky. "They have an office, a computer, a printer, Wi-Fi, and a phone for up to a year — completely free."
True Sky executives also offer two to three office hours per week to counsel program participants in accounting, marketing, IT, HR, and more. Such mentoring is invaluable to fledgling business leaders, and participants are using roughly 40% of the scheduled hours, which are available on a first come, first served basis. That's not bad considering Pre-Flight is operating at half its capacity of 12 businesses.
After a year in Pre-Flight, participants can graduate to True Sky's Hangar 46 co-working space. Like a traditional co-working facility, Hangar 46 offers small business owners office rental space as well as conference and media rooms to meet with clients, give presentations, and more. Quite a perk for credit union membership, and there's more.
"For our members, we offer Hanger 46 space at half the market rate compared to other co-working spaces," Cahill says.
The reduced price allows entrepreneurs to direct more capital toward products, services, or business building. Meanwhile, office hours with True Sky executives remain available. To date, consulting, lawncare, and other types of businesses have taken advantage of the co-working space.
In 2023, True Sky will launch the next phase of its incubator program, the Volare Club. Volare, which means "to fly" in Italian, is committed to women-owned businesses and will create collaboration and networking opportunities for participants by hosting special sessions and seminars, supporting conference attendance, and bringing in speakers.
In addition to its incubator efforts, True Sky promotes innovation through its relationships with the local Small Business Development Center (SBDC), Oklahoma University, and Oklahoma State University. During International Credit Union Week, True Sky hosts a joint open house with the SBDC on how to start a business. This year, they'll be welcoming credit unions from the Caribbean and Barbados to share what they are doing and help others foster a mindset of innovation.
Although Hangar 46 is a slight loss leader, the credit union anticipates the space will create its own ROI through business accounts and commercial loans as members launch successful, growing businesses. True Sky is also looking at what grants are available to fund some of its incubator programs, and it has its own foundation to support women and minority-owned businesses.
"We didn't create those for ROI," Cahill says. "We want to meet a need in the community."
In terms of advice, Cahill says incubators might not be necessary for all credit unions. True Sky has a 76-year history of serving staff and contractors of the Federal Aviation Administration, and a large contingent of these former employees and contractors are ready to start their second careers. Depending on members' needs, a credit union could partner with the SBDC or create a network like SCORE to offer small business owners free advice from business executives. Or, some other solution might make more sense.
"There is no one right model," Cahill says. "Do your research and be committed to whatever you decide to do."
From Collaborative Idea To Advanced Financial Technology
Seeing a rise in digital channel usage prompted Michigan State University Federal Credit Union ($6.8B, East Lansing, MI) to find a new way to keep pace with major fintechs.
In 2020, the credit union established The Lab to serve as a testing ground for technology-based solutions. In the lab, startups explore how well they can satisfy a member need — whether that be preventing fraud, improving financial wellness, reducing student debt, or something else entirely.
The credit union evaluates prospective startups for admission into The Lab by focusing on three categories: viability, feasibility, and desirability. MSUFCU determines if a startup has worked with credit unions before, who its clients are, and what kind of traction it has gained. The credit union also reviews the startup's business model — whether it be direct to consumer, B2B, or B2C — and examines use cases to determine viability.
"This is MSUFCU's opportunity to 'try before we buy' to ensure we are delivering solutions our members actually want to use," says Deidre Davis, chief marketing officer at MSUFCU. "We have a panel of about 700 members who test the technology and provide us with feedback early on in the development cycle. We are then able to answer a lot of our own questions about the product through this member panel testing and review."
MSUFCU connects its fintech partners with a whole ecosystem of resources beyond what they could accomplish on their own, including partnering with industry players like Filene and Curql and assisting them with acquiring funding as they grow with the credit union's Reseda Group, a wholly owned CUSO focused on delivering innovative products and solutions.
In terms of ROI, the credit union monitors several metrics. For example, it aims to reach 5%-10% for adoption of the technology.
Regardless of how they enter the incubator space, MSUFCU urges credit unions to look toward technology and tap into the innovation of local entrepreneurs to better serve members.
"No matter the size or membership base, we encourage other credit unions to partner with an existing incubator or start their own," Davis says. "The benefits to members and the overall improvement to services cannot be overstated."
Including members in the development process and testing the new innovations as they become available is also vital, according to MSUFCU.
"It will allow you to incorporate member feedback directly back into your projects, making them more successful long term," Davis says.